On July 24, 2021 the sick leave entitlement for employees rises from 5 to 10 days per year. What does this mean for Thankyou Payroll users?
The good news is, you don't need to do anything. The system will automatically allocate at least 10 days of sick leave at their next sick leave anniversary.
The system default, maximum sick leave balance is still 20 days. Learn more about sick leave entitlements
Other changes
The system default maximum 'carry-over ceiling' has been reduced to 10 days. This basically means that no more than 10 days can be carried over at an employee's anniversary, because they will also be allocated 10 days at that point. 10+10=20 days maximum sick balance.
What you'll see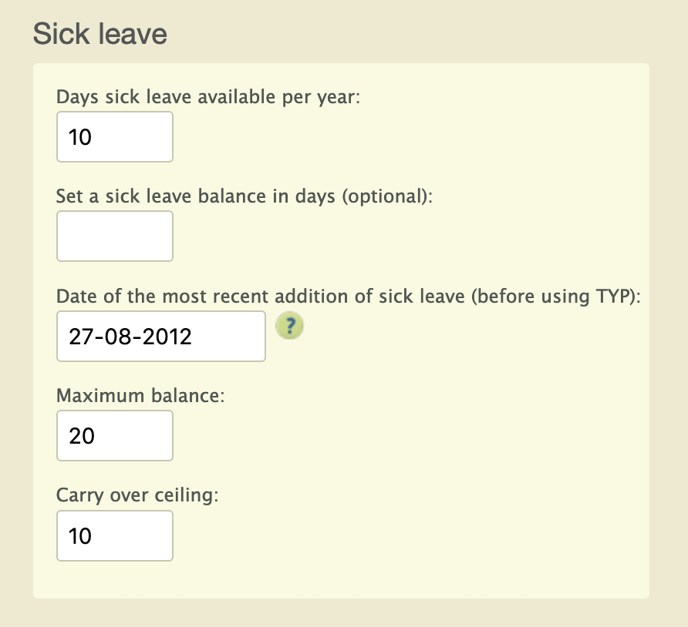 [Sick leave settings in each of your employee profiles, under 'leave'. These will be new defaults]