Xero is business accounting software that can be used to track bills, send invoices, and reconcile bank transactions. Thankyou Payroll integrates with Xero to send your wage bills to your Xero account so that you can easily track and process payments
How to integrate with Xero
You can set up a variety of bill structures to send to Xero using our custom reports tool.
Select Xero integration
Select 'Xero integration' from the drop-down menu at the top of the screen

Enter your Xero account credentials
To integrate Xero with your Thankyou Payroll account:
To authorise Thankyou Payroll, enter your Xero email and password to login
Select Thankyou Payroll from the drop down list. This will bring client back to Thankyou Payroll integration page

Setting how your bill will look
Go back to Thankyou Payroll's Xero tab.
Select the Xero account codes. This tells the systems what the wages and KiwiSaver are called.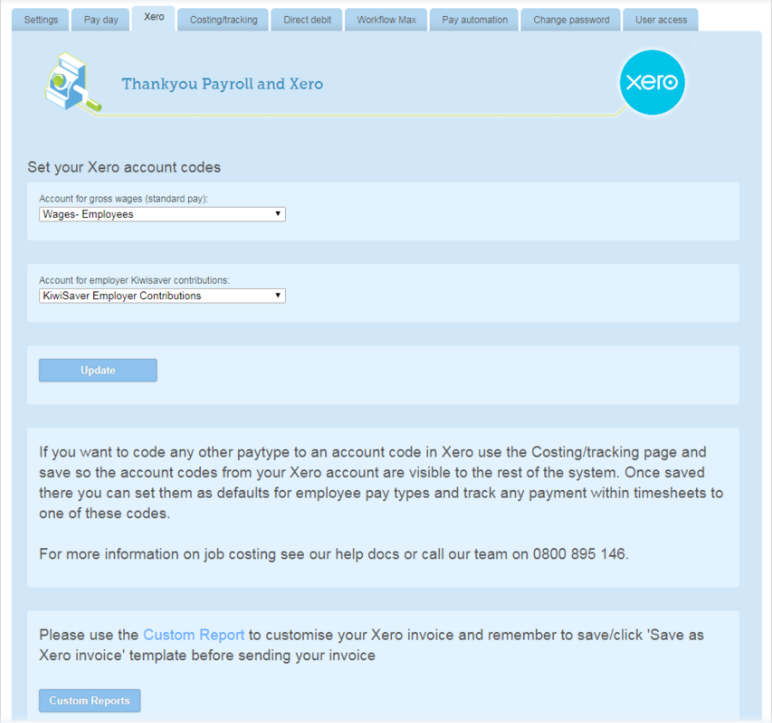 Click the Custom Report link if you want to further customise your invoices.
Sending your invoices to Xero
When you select 'finalise pay' or 'confirm and debit' after completing your timesheets you will see the option to send an invoice to Xero if you are integrated. The button is next to the option to go directly to your nominated bank's website.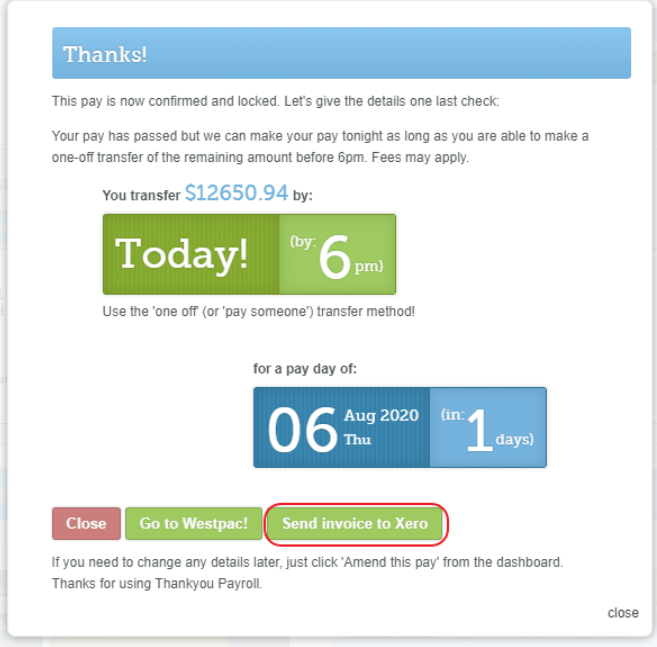 If you've forgotten to send an invoice, or want to resend one you can do this from the annual reports page. Scroll down to the pay number in question. On the right hand side click on the tools button and then send invoice to Xero.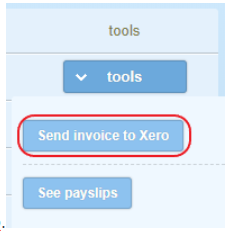 You can do this on the dashboard when working on unprocessed pays. This is handy for sending test invoices to Xero or to make sure you don't forget.