When your account details are neat and tidy, our system runs smoothly.
Select the "account settings" from the drop-down menu at the top of the page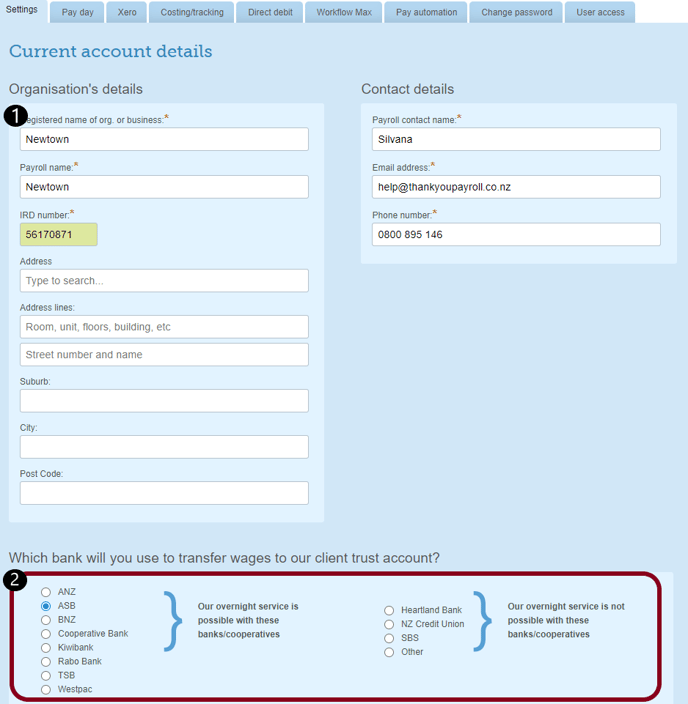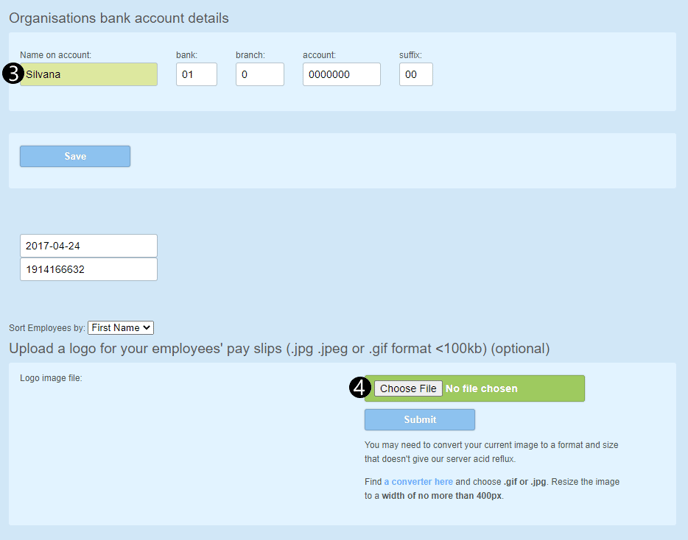 1. Please tell us your business or organisation name, IRD number, and contact details. We use these when filing your employer monthly returns with the IRD each month
2. Entering your bank name here means we can enable or disable overnight processing options for you. As of the writing of this manual, ANZ is the only remaining mainstream bank that does not allow same-day transfers, which restricts us to 1-day or 2-day processing if you bank with them
3.
Your bank account details allow us to return funds to you if the need arises
4. You can upload a logo here for payslip branding. This will be shown on your payslips (to both employees and the master payslip that is sent to the administrator)