You can add multiple users to an account that you already have access to. To start adding a user to you current account, please ensure you know what user name, password and email you will be adding to that new user.
Under the setting tab on the dashboard, look for the option that says "Add user access".

This will take you to the "Account setup page- Add new user".
All the boxes in this section needs to be filled in correctly.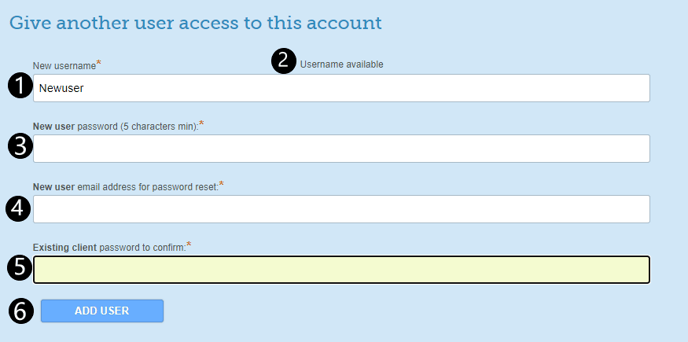 Enter the new user name of the person wanting to be added.
If the user name is available, you will see the notification on top saying "Username available".
Enter the password for the new user being added
Enter the email address for the new user being added
Enter your existing password that you use to log into your/this account to approve the addition of a new user.
Select "ADD USER", and you're done!
Please note that if the username is already active in our system, you will get the below message.
This username is active, please contact our support team at help@thankyoupayroll.co.nz